PRO GRAPHIC DESIGNER & ILLUSTRATOR
Kristen E. Stuart
Professional Graphic Design
and Illustration Services
For several decades I've been assisting businesses and individuals create, edit, or update their brand, content, and image with excellent results. In brief, logos, brochures, newsletters, advertisements, trade show materials, illustrations, signage, etc.
Located: Painesville, NE Ohio, Lake County,
locally serving Painesville, Mentor, Cleveland, Geauga
Ohio and the U.S. , some international service
Site review date: 11-1-2023 – Lodestar Visions
Looking for a Pro Graphic Designer and Illustrator, you have just succeeded!
.
.
.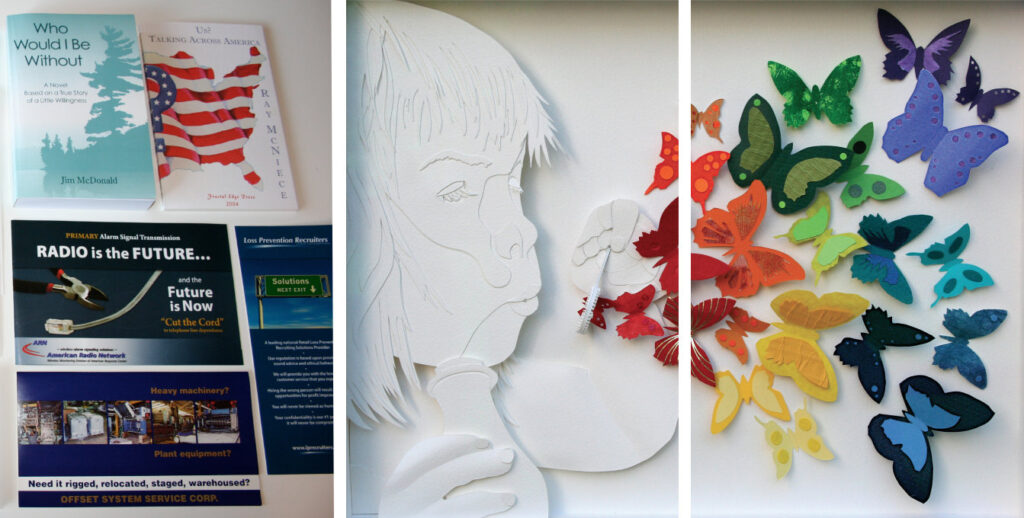 "I'm thrilled you are here. Welcome!
Please stay awhile and look around. For instance, you'll find samples of graphic design and illustration provided to companies, organizations, and individuals. Then, think what we could do for you. In brief, service descriptions below."
— Kristen Stuart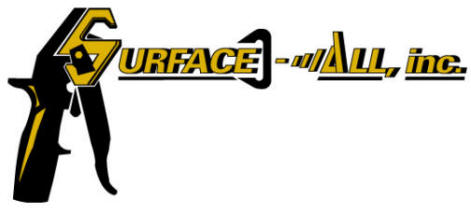 My logo for Surface All is shown above along with the brochure I designed for the company. To clarify, Surface All provides spray-on coatings for floors, roofing, and critical surfaces. From the all-important cover and message to the basic copy inside, the presentation is clear and simple, making it easy to grasp the processes, including before and after samples that clearly convey performance. One simple fold, it is pro graphic design that adds up to success in this case.
"Meanwhile, the logo and brochure exceeded my expectations. I've had a lot of good comments about these. Thanks for all your help." RWD
My Services
PRO GRAPHIC DESIGNER
Pro Design
Over 20 years of professional graphic design knowledge & experience. To clarify, it's my job to visually create & define an end product… fulfilling a client's goal that clearly communicates to their audience. Excellently designed elements, images, & illustration combined with powerfully written copy. In conclusion, that's what works to get the job done. Graphic Design page
PRO ILLUSTRATOR
Pro Illustration
Well over 20 years of illustration experience. Above all, In our technology-driven sameness, a powerful way of communicating is the one that's least technological & most unusual. To clarify, clearly illustration is just that… it has the power to capture an emotion, mood, or atmosphere. It can enhance a product's allure so that it appears even more real than reality itself. Illustration page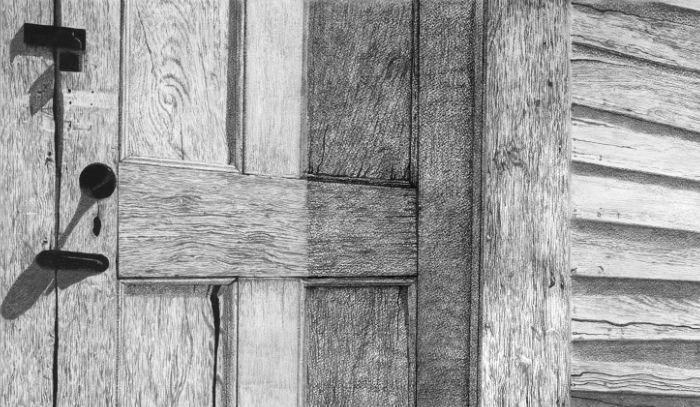 A NOTE about branding, company or corporate identity, positioning
Branding, part of BRANDING, is consistency throughout materials, whether in print or electronic forms. Therefore, a lack of consistency is the kiss of death to branding and establishing a brand, whether you are branding a small company or a large organization. As a professional graphic designer I provide services that help an organization establish a brand and keep consistency in branding across all forms where a brand or branding is communicated. Importantly, branding starts with a logo, and as a logo designer I keep branding concepts, e.g., positioning against competition, emphasis on unique advantages, etc., firmly in mind. As a designer of brochures and newsletters and other applications, branding is center stage throughout, whether for these or other company or organization materials, advertising, collaterals, product & service sheets, etc. (see a fuller list of services to clients). In conclusion, to discuss branding and how I can help you, please contact me.